Pro-Life Announcements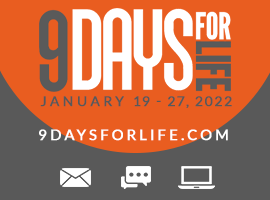 9 Days for Life
9 Days for Life is an annual novena for the protection of human life. Each day's intention is accompanied by a short reflection and suggested actions to help build a culture of life. Participants can download the novena or sign up to receive the daily prayers via email or text message. From: https://www.respectlife.org/9-days-signup We invite you to join the 9 Days for Life Novena by clicking here.
Join the Rosary for Life
Please join us to pray the Rosary for Life in front of the Planned Parenthood on Mission and Escondido Blvd. Fridays, at 10:30-11:30am. Our prayers are needed!
Únete al Rosario por la vida
Únase a nosotros para rezar el Rosario por la vida frente a Planned Parenthood en Mission y Escondido Blvd. Viernes, de 10: 30-11: 30am. ¡Nuestras oraciones son necesarias!
Stop the forced taxpayer funding of abortion!
The United States House just passed a budget that does not include the Hyde Amendment, a longstanding bipartisan rider that prevents our hard-earned taxpayer dollars from funding most abortions.
We need to take action and urge our Senators to reject this budget and any funding bill that does not include protections for innocent preborn babies!
Click here to contact the California Senators: Dianne Feinstein and Alex Padilla to ask them to protect the Hyde Amendment.
¡No permitan que el dinero de sus impuestos se utilicen para un aborto!
La Cámara de Representantes de los Estados Unidos acaba de aprobar un presupuesto que no incluye la Enmienda Hyde, un jinete bipartidista de larga data que impide que nuestros dólares de los contribuyentes, que tanto nos han costado ganar, financien la mayoría de los abortos.
¡Necesitamos tomar medidas y pedir a nuestros Senadores a rechazar este presupuesto y cualquier proyecto de ley de financiamiento que no incluya protecciones para bebés no-nacidos inocentes!
Haga clic aquí para comuníquese con los senadores de California: Dianne Feinstein y Alex Padilla para pedirles que protejan la Enmienda Hyde.
---
Pro-Life Articles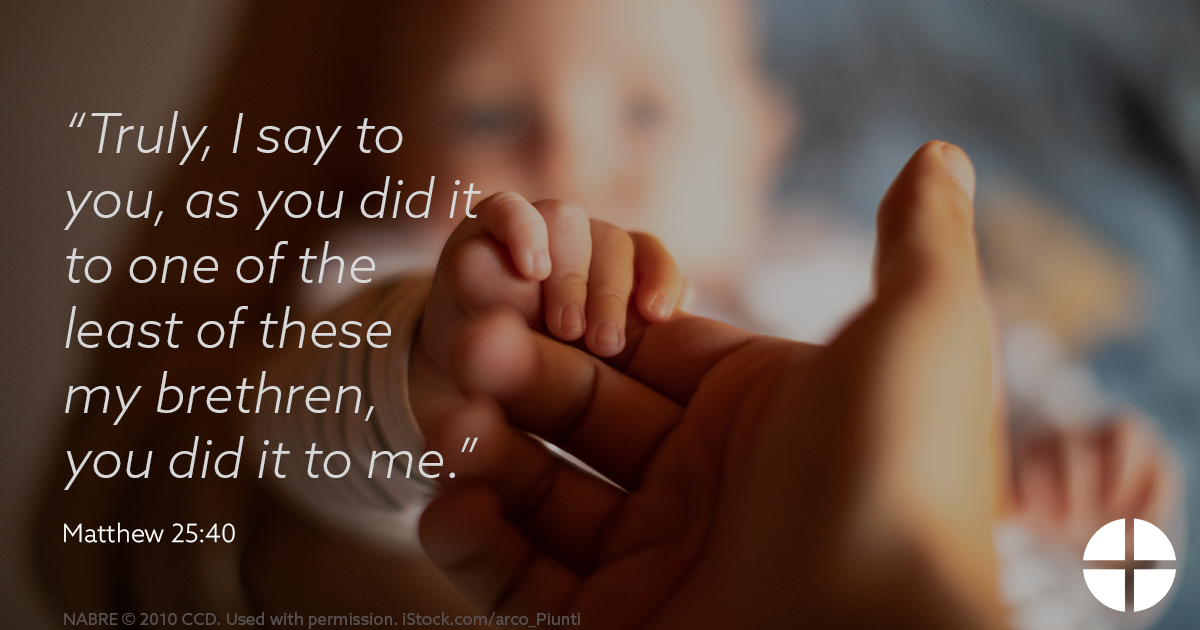 ---
No Taxpayer Abortion
For more information, please visit https://www.respectlife.org/no-taxpayer-abortion
---
Vote Pro-Life
Pro-Life has always been a major teaching in the Catholic Church. There are a variety of websites that have great resource materials in them, such as the US Catholic Conference of Bishops (USCCB) regarding forming good consciences prior to voting in elections, as well as the Californians for Life site to help identify those politicians who's voting records are Pro-Life. Please visit those sites to learn more about this vital topic.
---
Pregnant and in Need?
www.Optionline.org 24 hour live chat
Culture of Life Family Services helps uninsured and underserved women in the midst of unplanned pregnancies. To schedule a free ultrasound, call (760) 741-1224 or visit www.COLFS.org for more information on other medical services. Below is a list of services that COLFS provides to help women in need.
Abortion Pill Reversal: Regret taking the abortion pill? Call or text the APR Helpline at 1-877-558-0333.
Alternatives Medical Clinic: ultrasound, pregnancy test, and mobile unit. Visit amc-ca.com or call 760-741-9796.
Birth Choices Women's Mobile Clinic: Accessible ultrasounds and pregnancy tests brought directly to women in need. Call for an appointment at 760-744-1313, or visit www.birthchoice.net.
Lamb of God Maternity Home: In a crisis pregnancy and need a safe place to stay? Need resources and education to help you get back on your feet? Call 760-715-6463.
Rachel's Hope: After Abortion Healing and Abortion Recovery for men and women hurting from an abortion. www.rachelshopehealingministry.com
Miscarriage Support: Visit the Escondido Office at COLFS North County 760-294-6114
Post Abortion Support: Visit the Escondido Office at COLFS North County 760-294-6114
COLFS Ministry Website: www.friendsofcolfs.org 
COLFS Mission Valley (619) 692-4401
Crisis Hotline - 619-564-3310
Please support these Pregnancy Resource centers. It is a great way to support expectant parents and their families. They cannot help the most vulnerable without our support! Reach out to them; they will gladly let you know how you can help!