Pro-Life Announcements
World Day of Grandparents and Elders
Pope Francis has established the World Day of Grandparents and the Elderly to be celebrated every year on the fourth Sunday of July…To incentivize the day, he has permitted the granting of a plenary indulgence, under the usual conditions, for all those who participate in liturgical celebrations observing it, those who unite themselves spiritually to those celebrations if they are unable to leave their homes, and those who visit, in person or virtually, their grandparents or elderly brothers and sisters in need. 
https://www.ncregister.com/blog/world-day-of-grandparents-and-elderly-fourth-sunday-of-july
Sunday 25 July will see the celebration of the First World Day for Grandparents and the Elderly. The theme chosen by the Holy Father for this World Day is "I am with you always" (cf. Mt 28:20) which is a way of expressing the closeness of the Lord and the Church to every older person, especially in these challenging pandemic times.
"I am with you always" is also a promise of closeness and hope that young and old can mutually share. Not only are grandchildren and young people called upon to be present in the lives of older people, but older people and grandparents also have a mission of evangelization, proclamation and prayer, and of encouraging young people in their faith.
In order to encourage the celebration of this World Day in the local churches and associations, from mid-June the Dicastery for Laity, Family and Life will offer some pastoral tools that will be available on the website www.amorislaetitia.va.
Dicastery for Laity, Family and Life
Dia Mundial de los Abuelos
Para este primer Día Mundial, el Papa Francisco ha permitido la concesión de una indulgencia plenaria, en las condiciones habituales, para todos los que participan en las celebraciones litúrgicas que la observan, para los que se unen espiritualmente a esas celebraciones si no pueden abandonar sus hogares, y los que visitan, en persona o virtualmente, a sus abuelos o hermanos y hermanas mayores necesitados.
El domingo 25 de julio se celebrará la Primera Jornada Mundial de los Abuelos y de las Personas Mayores. El tema elegido por el Santo Padre para la Jornada es "Yo estoy contigo todos los días" (cf. Mt 28,20) y quiere expresar la cercanía del Señor y de la Iglesia en la vida de cada persona mayor, especialmente en este difícil momento de pandemia.
"Yo estoy contigo todos los días" es también una promesa de cercanía y esperanza que jóvenes y mayores pueden expresarse mutuamente. De hecho, no sólo los nietos y los jóvenes están llamados a estar presentes en la vida de las personas mayores, sino que los mayores y los abuelos tienen también una misión de evangelización, de anuncio, de oración y de guía de los jóvenes a la fe.
Para facilitar la celebración de la Jornada en las iglesias locales y las asociaciones, el Dicasterio para los Laicos, la Familia y la Vida propondrá, a partir de mediados de junio, algunas herramientas pastorales que estarán disponibles en el sitio www.amorislaetitia.va
Dicasterio para los Laicos, la Familia y la Vida
Feast Day of Saints Anne and Joachim, parents of the Blessed Virgin Mary
The Feast of Saints Anne and Joachim, parents of the Blessed Virgin Mary, is celebrated on June 26. They are powerful intercessors for all married couples, expectant mothers, and married couples who are having difficulty conceiving, as well as those who are aging. You can pray the novena from July 17-25 in preparation for their feast day.
English Novena: https://www.usccb.org/issues-and-action/marriage-and-family/natural-family-planning/upload/nfp-sts-anne-joachim-novena.pdf
Fiesta de los Santos Ana y Joaquín, padres de la Santísima Virgen María
La fiesta de santa Ana y san Joaquín, padres de la Santísima Virgen María, se observa el 26 de julio. Son poderosos intercesores para todas las parejas casadas, madres embarazadas y parejas casadas que tienen dificultad para concebir, como así también para los ancianos. Puede rezar la novena del 17 al 25 de julio para prepararse para su fiesta
Novena en Español: https://www.usccb.org/issues-and-action/marriage-and-family/natural-family-planning/resources/upload/Sts-Anne-and-Joachim-Novena-Spanish.pdf
July 25th – Anniversary of Humanae Vitae
https://www.vatican.va/content/paul-vi/en/encyclicals/documents/hf_p-vi_enc_25071968_humanae-vitae.html
The Legacy of Humanae Vitae at 50 years by Helen Alvare
https://www.catholicherald.com/Opinions/Columnists/The_legacy_of__Humanae_Vitae__at_50_years/
Join the Rosary for Life
Please join us to pray the Rosary for Life in front of the Planned Parenthood on Mission and Escondido Blvd. Fridays, at 10:30-11:30 am. Our prayers are needed!
Únete al Rosario por la vida
Únase a nosotros para rezar el Rosario por la vida frente a Planned Parenthood en Mission y Escondido Blvd. Viernes, de 10: 30-11: 30am. ¡Nuestras oraciones son necesarias!
---
COLFS Gala
---
National NFP Awareness month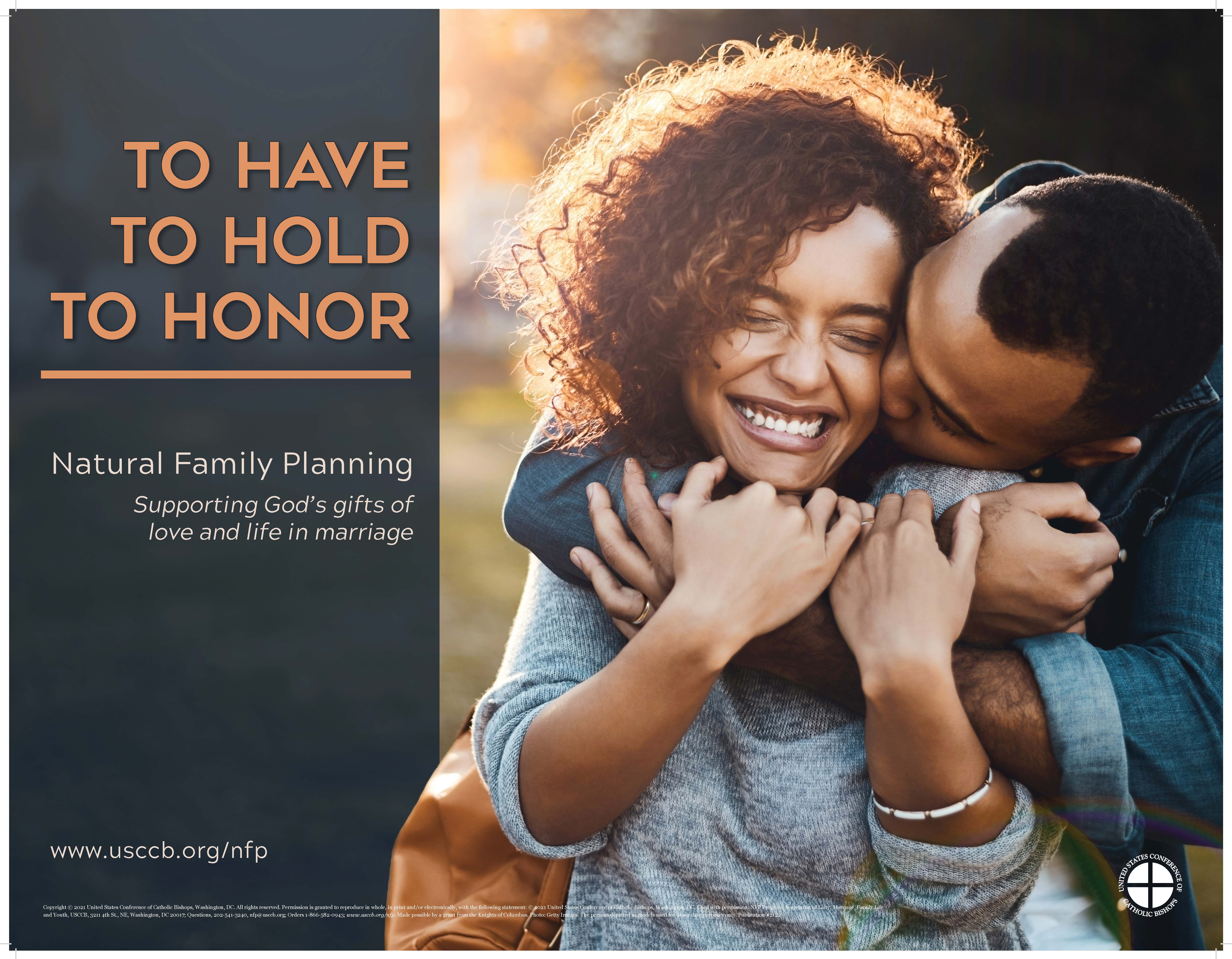 Click here for more information
---
Binational Pro-Life and Pro-Family League Webinars
The Binational Pro-Life and Pro-Family League will offer a series of youth webinars with themes related to human life and dignity. They will begin this Saturday, June 26th. Some themes will be in English and others in Spanish; however, the participants will have the option to listen in the language of preference. For more information, please visit: https://www.binationalleague.org/webinar-registration.
For more information, please contact Maria Valencia at [email protected].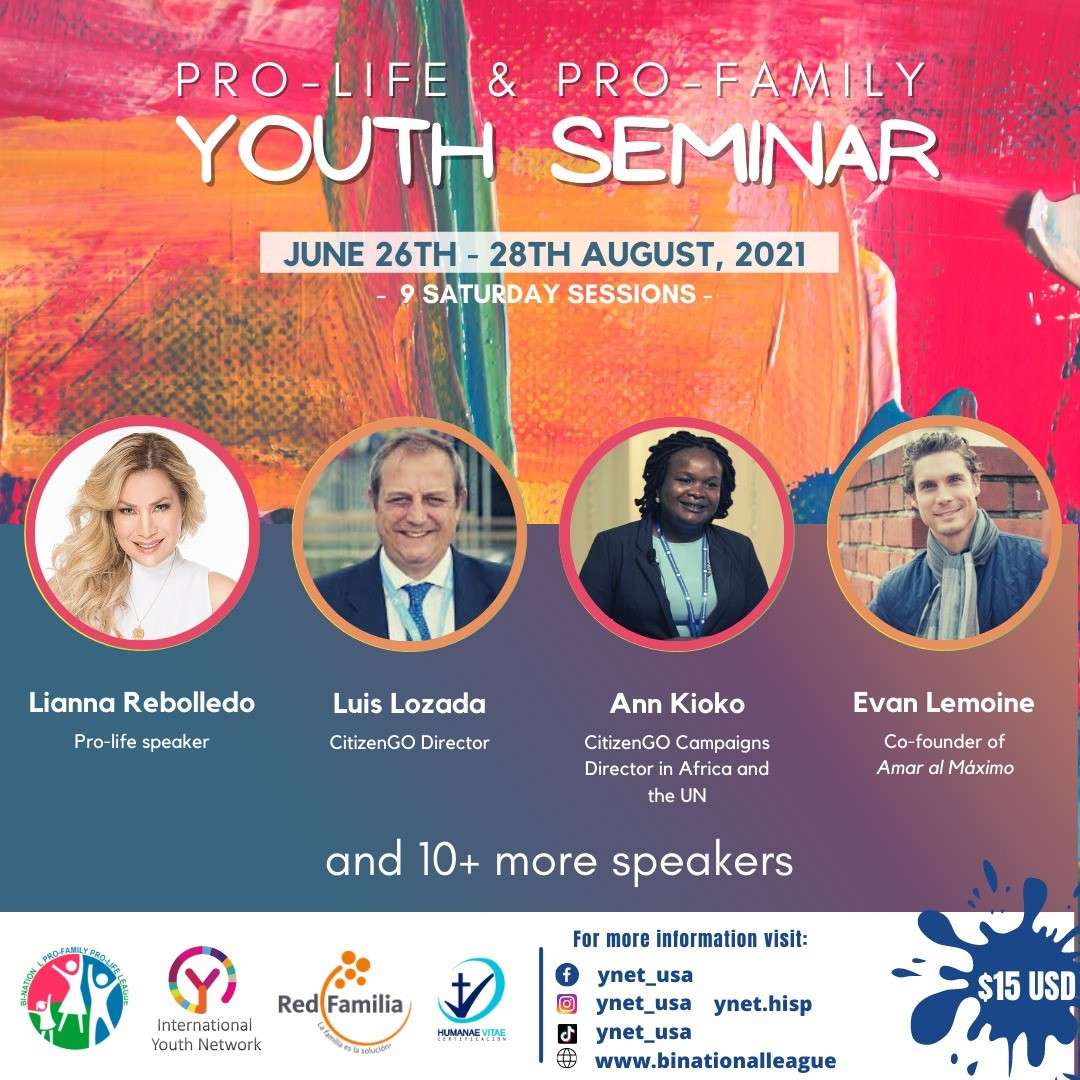 ---
No Taxpayer Abortion
For more information, please visit https://www.respectlife.org/no-taxpayer-abortion
---
Special Pro-Life Events
---
Vote Pro-Life
Pro-Life has always been a major teaching in the Catholic Church. There are a variety of websites that have great resource materials in them, such as the US Catholic Conference of Bishops (USCCB) regarding forming good consciences prior to voting in elections, as well as the Californians for Life site to help identify those politicians who's voting records are Pro-Life. Please visit those sites to learn more about this vital topic.
---
Pregnant and in Need?
www.Optionline.org 24 hour live chat
Culture of Life Family Services helps uninsured and underserved women in the midst of unplanned pregnancies. To schedule a free ultrasound, call (760) 741-1224 or visit www.COLFS.org for more information on other medical services. Below is a list of services that COLFS provides to help women in need.
Abortion Pill Reversal: Regret taking the abortion pill? Call or text the APR Helpline at 1-877-558-0333.
Alternatives Medical Clinic: ultrasound, pregnancy test, and mobile unit. Visit amc-ca.com or call 760-741-9796.
Birth Choices Women's Mobile Clinic: Accessible ultrasounds and pregnancy tests brought directly to women in need. Call for an appointment at 760-744-1313, or visit www.birthchoice.net.
Lamb of God Maternity Home: In a crisis pregnancy and need a safe place to stay? Need resources and education to help you get back on your feet? Call 760-715-6463.
Rachel's Hope: After Abortion Healing and Abortion Recovery for men and women hurting from an abortion. www.rachelshopehealingministry.com
Miscarriage Support: Visit the Escondido Office at COLFS North County 760-294-6114
Post Abortion Support: Visit the Escondido Office at COLFS North County 760-294-6114
COLFS Ministry Website: www.friendsofcolfs.org 
COLFS Mission Valley (619) 692-4401
Crisis Hotline - 619-564-3310